A Major Step to Improve Sustainability by Potato Industry
Potato growers, processors, grower organizations, and national potato and horticultural councils from across Canada and the U.S. are breaking ground to create a single program to improve the sustainability of potato production.
The Potato Sustainability Initiative uses a survey of 105 questions that over 500 potato farmers are using. The survey addresses the broad categories of:
sustainable farming, optimizing inputs and outputs,
improving worker safety and impacting the community,
ensuring long term financial success for growers, and
protecting and improving the environment including soil, water air, and biodiversity.
The survey team has developed means to measure water, nutrient and energy conservation, the rate of reuse and recycling on the farm, worker and pesticide safety, and greenhouse gas reduction. Growers are audited every five years on the survey questions, and must provide rigorous documentation to verify their survey answers. Since the first survey in 2010, the results show a steady increase in performance, and have created a clear message to everyone that potato farmers are making significant, accountable efforts to improve sustainability.
This is a great deal of extra work for farmers, no question. It's not entirely unwelcome, though. Vern Campbell is a Kensington area farmer, a board member of the Kensington North Watersheds Association, and one of five farmers on the Governance Committee for the Potato Sustainability Initiative.
"Participation in the Potato Sustainability Initiative is a systematic approach to demonstrate to our customers and consumers that the food we are producing is being done in a sustainable manner", says Vern.
Our local growers and Cavendish Farms deserve hearty congratulations for being part of this bold initiative toward sustainable potato production.
For more information, visit: https://potatosustainabilityinitiative.org
---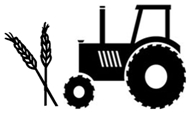 This column is presented by the Kensington North Watersheds Association and the East Prince Agri-Environment Association to inform our communities of the ongoing efforts farmers are taking toward good environmental stewardship.