The Kensington North Watersheds Association works with farmers and scientists in order to improve land stewardship and discover best management practices. We want to improve soil health, keep the soil out of the streams, and try to reduce artificial inputs that degrade water quality.
The Living Labs Initiative is currently the main organizational source of our agricultural projects. We partner with Souris Wildlife and the East-Prince Agri-Environment Association among others in this endeavor.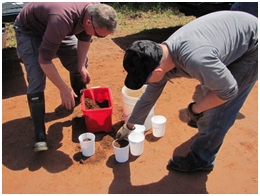 We've done soil sampling for the Department of Agriculture and other organizations for many years. Soil samples are tested for nitrogen, organic matter, or other variables. Knowing this information allows farmers to be more fine-tuned with the application of fertilizers and inputs, to keep their soil and our water healthier.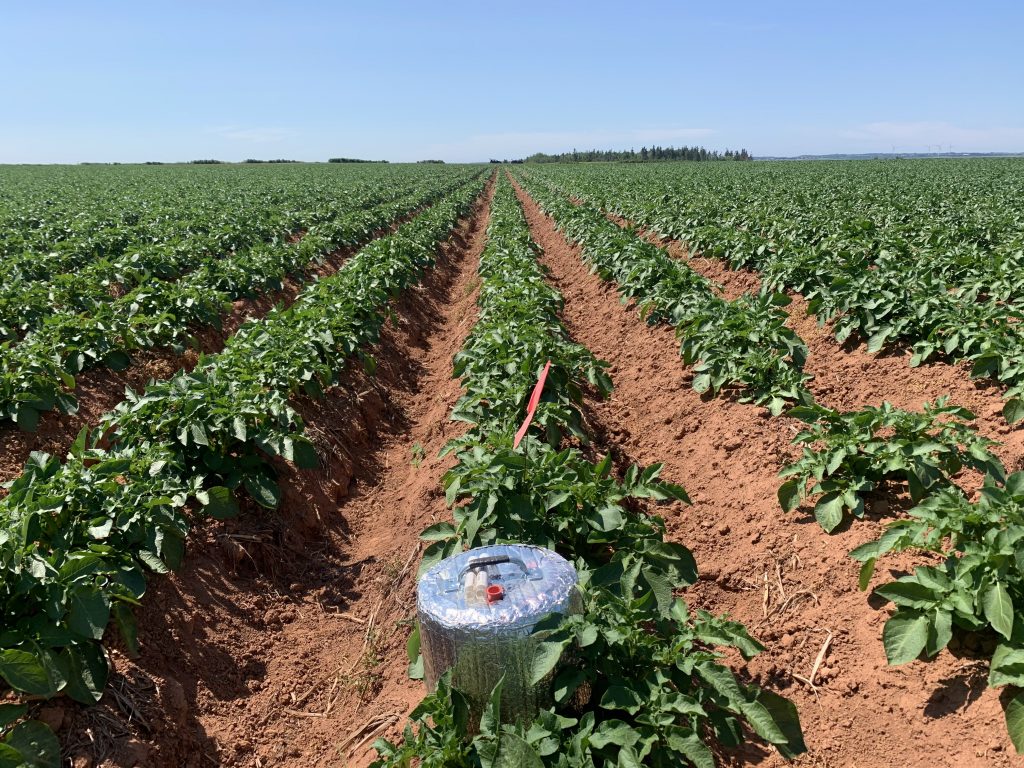 In 2020 we collected the data for a Greenhouse Gas project with a test field in Hamilton. Every two weeks a group of watershed staff would install sixteen insulated containers on top of plastic collars scattered throughout the potato field. Using stopwatches, we would use a syringe to collect samples of gas at fifteen minute intervals.
In the fall, our staff dug strips of potatoes next to the sampling stations, to be graded and tested. We work with the Potato Board, Department of Agriculture and other groups every year, digging and grading potatoes that are involved in scientific trials. The results of these trials lead to more efficient growing and healthier soil.
Other projects we've undertaken involve planting rows of willow trees in wetlands between farm fields and streams, supplying growers with funding to improve soil preservation structures in their fields, measuring soil erosion rates, testing the effects of wind of potato yields, and more.