This is the first in a series of articles that will highlight how our farmers are continuing their efforts to improve farm practices by increasing cooperation between each other and researchers.
Kensington North Watersheds Association is teaming up with the East Prince Agri-Environmental Association on a series of projects, including this column.
The East Prince Agri-Environment Association is a newly formed group representing twelve local family farms who share a common interest for building a more environmentally sustainable industry. The group is largely composed of young farmers who are all farming as a main or only source of income. This group of forward thinking professionals are very motivated and understand the need to work with each other, government, industry and the public to make agriculture on PEI economically sustainable and evolutionary while at the same time leaving a smaller environmental footprint for our children.
The group has targeted a number of key areas that they wish to improve on including soil erosion, nitrate reduction, and the relationship between researchers and farmers.
Kensington North Watersheds has worked on several agri-environmental projects in recent years. The Nitrates Stakeholders Committee continues to work hard on reducing the impact of nitrates on groundwater and surface water. Several agricultural based stories written by Kensington North have previously appeared in the County Line Courier.
---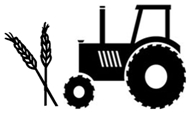 This column is presented by the Kensington North Watersheds Association and the East Prince Agri-Environment Association to inform our communities of the ongoing efforts farmers are taking toward good environmental stewardship.